Jura Fused Cord UL 192C ENA Micro and A9
Jura Fused cord UL 192C (120V). This part protects the boiler from overheating and shuts off the power when its overheated. The fused cord is mounted onto the thermoblock. Check the fused cord if the machine does not turn on.
We do not recommend or sell Jura Espresso machines. Click Here to know why?
. . . . . . . . . . . . . . . . . . . . . . . .
We import four Saeco's best fully automatic Italian espresso machines. These machines are not sold through Whole Latte Love, Seattle Coffee Gear or by Large Box stores like Costco, Target, William Sonoma, Bloomingdales, Nordstrom, Best Buy, Bed Bath & Beyond, Nieman Marcus, Macys or Amazon. The Box stores do not know technical details about the Appliances they sell.

If you love Coffee
Choose the Best Machine for Quality, Function & Efficiency
from Saeco's four Best models imported exclusively by Parts Guru

We do not compromise on quality - Why should you?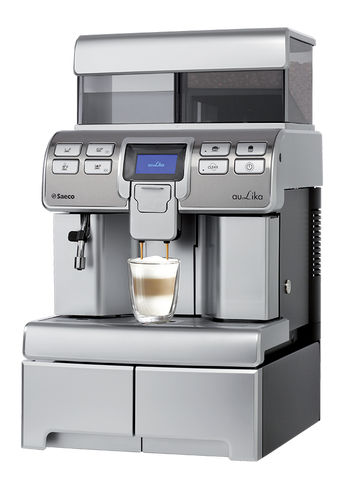 Saeco Lirika Plus Gamea Revo Silver Royal One Touch Saeco AuLika Top O.T

Unlike expensive Jura models, Saeco models have access to brew group for easy to cleaning
Have questions? E-mail inquiries. sales@partsguru.com
1- Saeco SUP041 Lirika bean to cup espresso maker 120V. CLICK HERE for details.
2- Saeco SUP041-EU Lirika One Touch CLICK HERE for details.

3- Saeco HD8930 Royal One Touch Cappuccino machine. CLICK HERE for details.
4- Aulika Top High speed (Made in Italy) models. CLICK HERE for details.
CLICK HERE for Demo video.
5- Gamea Revo with Touch screen. CLICK HERE for details.
CLICK HERE for Gamea Demo video
. . . . . . . . . . . . . . . . . . . .

We sell four Blends of Fresh Roasted Beans
Try one today. Discover the taste of fresh coffee.

Do not settle for 'any' Beans. Be a Beans snob.
. . . . . . . . . . . . . . . . . . . .

We recommend & sell World's Best Zummo juicer
as Zummo juicers have fewer parts, to clean & maintain.
Zummo juicers squeeze 10% more juice than all other juicers.
Zummo juicers have patented Efficient Vertical Squeeze (EVS) system
Zummo juices taste better without any oil & Pesticides from Citrus skin
The squeezing mechanical uses cups like two hands grab the fruit & slice on the blade

Zummo model Z06 Zummo model Z01

CLICK HERE for Zummo Z06 Demo Video
New Profit center for Businesses, Diners, Rentals, Catering & more
Best Values
Related Items