Saeco New Gen Filter Holder Gasket +Lube (79x56x6.5)
Saeco New Gen Filter Holder Gasket semiautomatic models. Includes small tube of 30 gm. food grade Lube. Use For Starbucks Sirena, Saeco Nina Bar and Cappuccino, Gaggia Models: New Espresso Dose, New Espresso '06, Pure & Color.
We sell four Blends of Fresh Roasted Beans

50 50 BUZZ, Espresso Bella, Macho & Decaffienated beans
Try one today. Discover the taste of fresh coffee.

Experience Fresh Coffee Nirvana. Sooo good to say NO
. . . . . . . . . . . . .

We sell only the best machines described below:
Guru's Choice Gamea Revo Automatic Espresso machine
The first home espresso machine with Touch Screen Control
CLICK HERE for Gamea Demo Video CLICK HERE for Gamea Revo features
20% fewer parts. No Knobs, Buttons No On-Off Switch.
Dimensions: LxWXH=17"x14"x15"

Saeco Royal O.T. Superautomatic Cappuccino machine
Original Pre 2006 Design - Dimensions: LxWXH=18"x14"x15"

Saeco AuLika Top, One Touch machine CLICK HERE for Demo video

Unrivalled choice for Home, Office, Cafeteria, Catering & Vending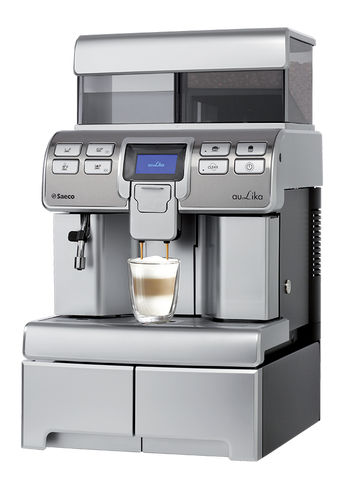 Gamea Revo Silver Gamea Revo Black Royal One Touch Saeco AuLika Top One Touch
Click picture for details.

These Home models have changed the way Classic espresso is made
Have questions? E-mail inquiries. sales@partsguru.com
Best Values
Related Items