Wilch Softserve 4311 & 4313 Manual & Diagram
Wilch Softserve model 4311 & 4313 use and Maintenance Manual and parts diagram. This is a original Manufacturer's document available for purchase as a onetime downloadable file. No returns or refunds are accepted after purchase. Save it on your PC (Not on iPad). Hard copy is not available.This is an old model for serving soft serve products. Manual includes Installation, start up, sanitizing, disassemble for cleaning, operation and troubleshooting, electrical component and service.
Please purchase only if you have skills for fixing the machine.
.

Beans remain fresh for 4-days when a bag is opened.
We pack Beans in 4-Oz. Bags to keep fresh until consumed

Vacuum sealed roasted beans remain fresh for 2-months.
Our Fresh Roasted Beans include:
50 50 BUZZ, Espresso Bella, Macho & Decaf. beans

Order beans in 4-Oz. bags today. Discover the taste of fresh coffee.
No Refrigeration - No Air-Tight Jars - No Bean-sitting to preserve Freshness.
Experience Fresh Coffee Nirvana. Sooo good to say NO
Bean Facts:
The Roasting of beans is a time critical & precision process. 'Espresso roast' retains full aroma and full bean content in coffee. The coffee oil is best protected if left inside the bean, to be released only when beans are ground, just seconds before extraction of coffee.
Dark roast oily finish charrs the beans & destroys Caffeine & other essential elements. Oil seen outside the bean is obvious sign of bad & careless over-roasting. Oil on the surface comes in direct contact with air & moisture for chemical changes & rendered stale & rancid product. The coffee extract will be without Caffeine & taste burnt & bitter.
Do not 'Ever' buy any pre-ground coffee. It is too fine for home espresso machine. It is stale. It is mixture of floor swept bean scrap.

Roasted beans have limited fresh-life of 2 months in vacuum sealed bags. When the bag is opened, the freshness lasts 4 days to be consumed. Smart storage means protection from harmful contact with air & moisture. Freezing, Refrigeration or an airtight jar is not right. As the best solution for freshness of beans from the roasting to the brewing is in a smaller 4-Oz. bag.
Do not refrigerate or freeze beans. They absorb moisture, which in turn clogs the grinder burrs and may cause them to rust. Clean coffee grinder (Built in or stand alone) every three months.
Calibrate the quality of espresso every day by making espresso in a shot glass. A shot glass limits the coffee size, allowing a visual check of espresso quality. Examine the color of espresso and the thickness of Crema. For making American coffee, dilute espresso with hot water from the same machine, instead of passing more water from the same ground coffee to add bitter & burnt taste.
. . . . . . . . . . . . . .
Unique opportunity for a new espresso machine

Trade-in your old espresso machine
any Jura, Breville, Saeco, Gaggia, Solis, Krups model
BEST DEAL ON THE INTERNET.
. . . . . . . . . . . . . . .

We pay for the old machine as following:

$200 for purchase of New Lirika Plus,

$400 for purchase of Saeco Royal One Touch Cappuccino
$500 for purchase of Aulika TOP High speed One Touch

Smile with every cup of coffee
Unparalleled quality & Efficiency

Coffees like you'd get in Italy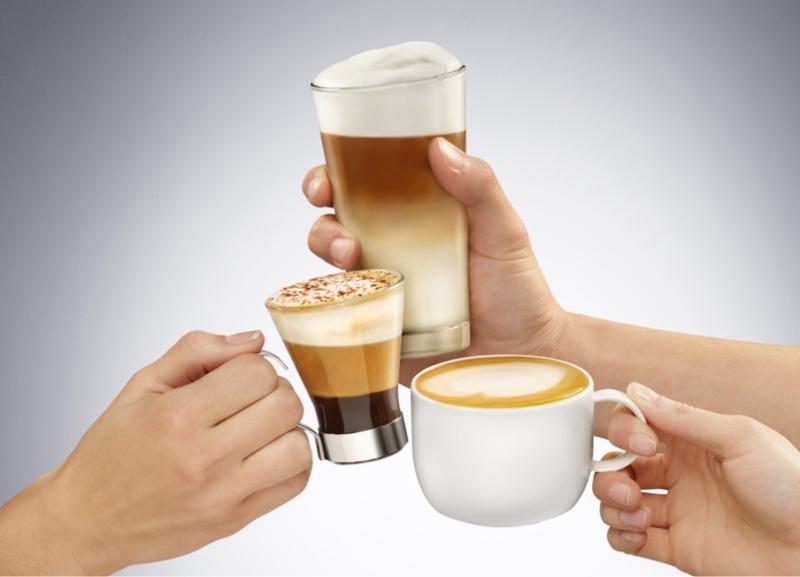 Machines with solid performance, cup after cup all day long

Unlike all Jura machines, Saeco Gaggia machines we sell, have
Removable Brew group that can be cleaned in no time
A perfect mix of quality & performance
Lirika Plus Royal One Touch AuLika Top One Touch H.S.
Click image of machine above & watch Demo video

CLICK HERE for details on the machines
CLICK HERE for Lirika Plus Demo video
CLICK HERE for Aulika TOP High speed & Aulika Focus Demo video

CLICK HERE for Royal One Touch cappuccino Demo video
EVOLUTION BECAME REVOLUTION
LIMITLESS CREATIVITY FOR YOUR DRINKS
Have questions? E-mail inquiries. sales@partsguru.com
Best Values
Related Items