Saeco Manually Pressurized light filter holder
Saeco pressurized filter holder with 2-cup filter basket. Used for Pavoni pump models ESPRESSO SI, ESPRESSOCAPPUCCINO; Saeco ESPRESSO CLASSICO, ARMONIA, ARMONIA EASY, AROMA, CLASSICO SELECTA, ESPRESSO DREAM, GRAN CREMA, GRAN CREMA DELUXE, MAGIC CAPPUCCINO, MAGIC COMBI, MAGIC ESPRESSO, MAGIC ESPRESSO COFFE CAP, MAGIC ESPRESSO REDESIGN, NICE COFFEE, VIA VENETO COMBi, IDEA.
The heavy portafilter #T4003) has been discontinued & no longer available. The light portafilter Part (#T4002) works as good as heavy type or with tapered grip handle T4001).

CLICK HERE to watch the educational video for proper PortaFilter use, cleaning and maintenance as explained by the Guru.
For best results, use coarse coffee grounds (like the table salt). Do not adjust grind fineness by number on the knob. Feel the fineness between thumb & finger. Fill the filter basket with grounds and level it by running small finger across and lock it in the machine. No tamping. Pull the handle to the right all the way and hold it as you turn the switch on for pump to operate. Initially the water will not pass through coffee as the grip is on hold, pulled to the right. This blocked flow of water builds extraction pressure to 9 bars in 6 to 8 seconds. Do not pay attention to what is stated on coffee forums.

To clean the portafilter, rinse under tap water and make one last blank shot of espresso.
. . . . . . . . . . . . . .
Unique opportunity for a new espresso machine

Trade-in your old espresso machine: any Jura, Breville, Saeco, Gaggia, Solis, Krups model
We pay for the old machine as following:

$200 for purchase of New Lirika Plus,

$400 for purchase of Saeco Royal One Touch Cappuccino
$500 for purchase of Aulika TOP High speed One Touch
BEST DEAL ON THE INTERNET.
Lirika Plus Royal One Touch AuLika Top OTC H.S.
Click image of any model above & watch Demo video

CLICK HERE for details on the machines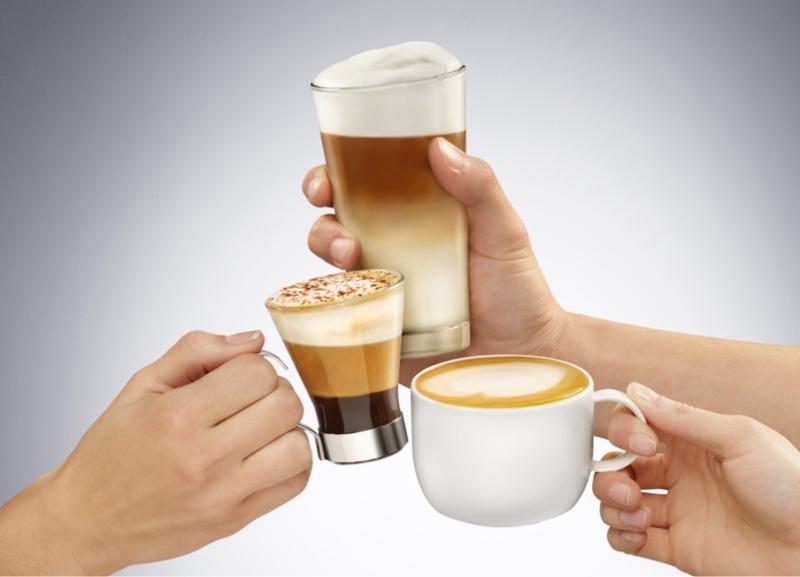 Easy to maintain - One year warranty

Unparalleled quality & Efficiency

Coffees like you'd get in Italy
Machines with solid performance, cup after cup all day long

Removable Brew group that can be cleaned in no time
A perfect mix of quality & performance
EVOLUTION BECAME REVOLUTION
LIMITLESS CREATIVITY FOR YOUR DRINKS
Have questions? E-mail inquiries. sales@partsguru.com
Best Values
Related Items